RECRUITER Spam
Send spam to potential candidates.
A creative, offline solution to headhunting.
---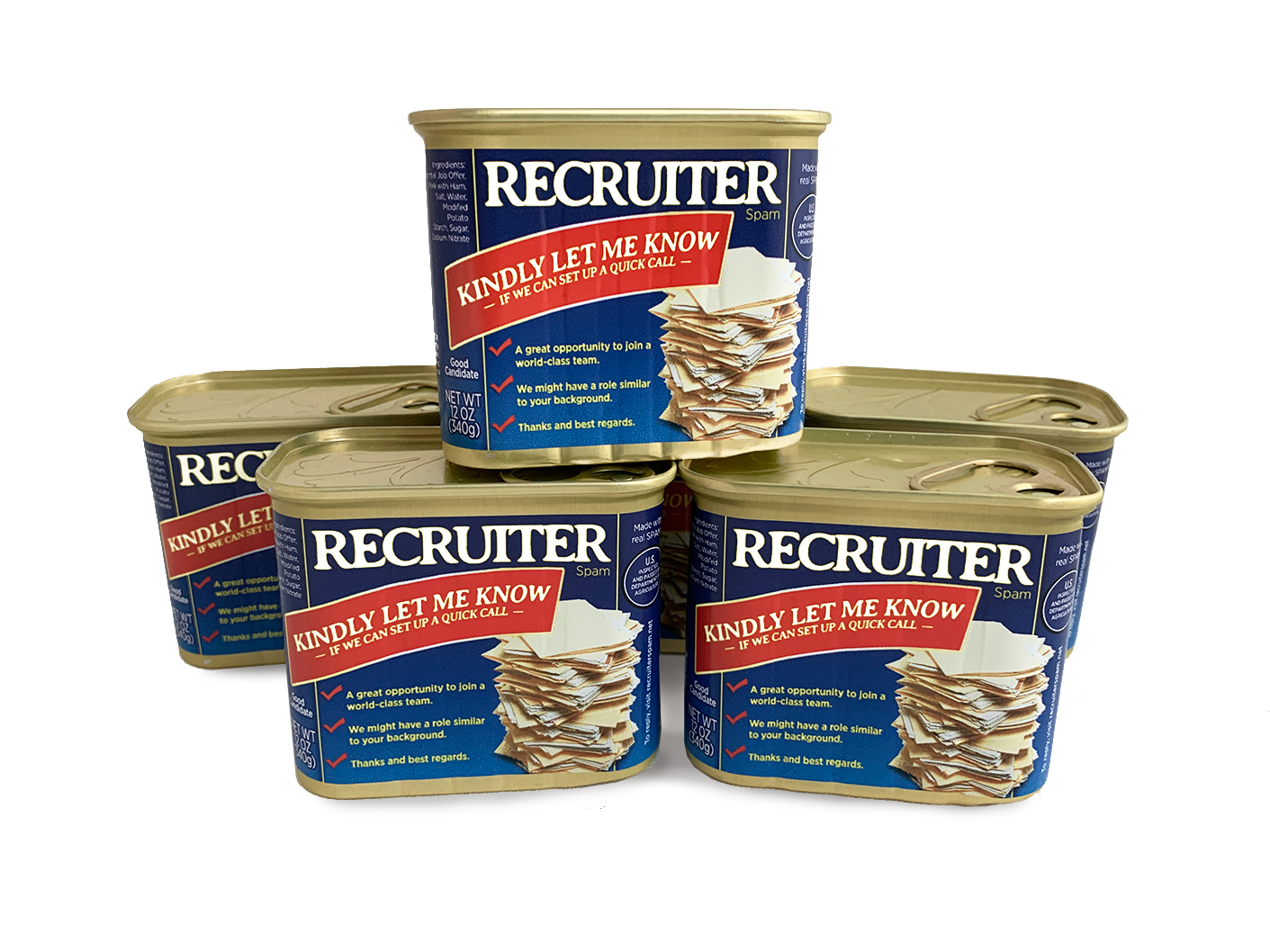 ---
For Job Seekers
Looking for a new opportunity? We don't just make novelty recruiter spam—we're actually recruiters too! We have a few job openings in our network. Send us a message about yourself and we'll see if anything is a good fit. We're totally serious.
---
For Employers
Using canned scripts on LinkedIn without getting results? Try Recruiter Spam instead.

Comes with a label designed to match the description of the role. Leave them on shelves, plant them around your favorite coworking space, or mail them to top talent.

It's eye-catching and effective.
---
Recruiter Spam is not affiliated with the SPAM® brand or Hormel Foods Corporation.
Created in 2019 by @djbaskin